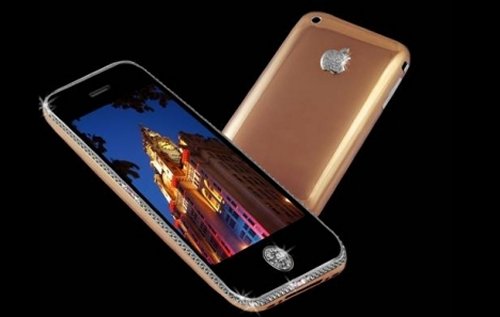 So, you probably laid out $3.2 million for that sweet iPhone 3GS Supreme and you've been flashing it around town wondering when it would be kidnapped and ransomed back to you. Well, my foolish rich friend, you no longer own the most expensive iPhone ever.
That's because the folks over at Stuart Hughes now have the iPhone 3GS Supreme Rose, which costs just a tad more. Your lunch money will get you an iPhone 3GS with a 7.5 carat single cut diamond centering the design, a platinum bezel, 18 carat rose gold, some diamonds and four 2.5 carat pink baguette diamonds.

Better upgrade quick.
diamonds, expensive, iPhone 3GS, luxury, Rose, Supreme