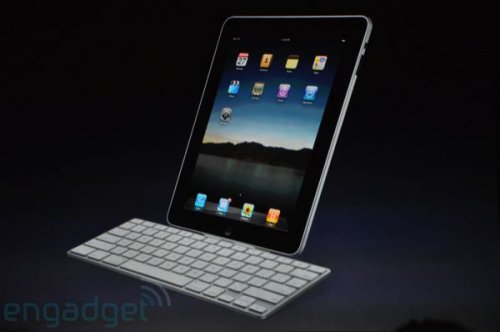 Now you know darn well that there's no way they are going to let you just spend $499 on the iPad, right? Enter the official Apple keyboard dock for easier typing. The Jobs man demoed it himself. It looks like it would topple over fairly easy if you ask me.
The keyboard looks just like a normal Apple keyboard, and puts the iPad upright, so it's like a mini desktop or something. I wonder how many people will prefer to type this way instead of the other.

We will find out soon enough.
Apple, Dock, iPad, keyboard, tablet