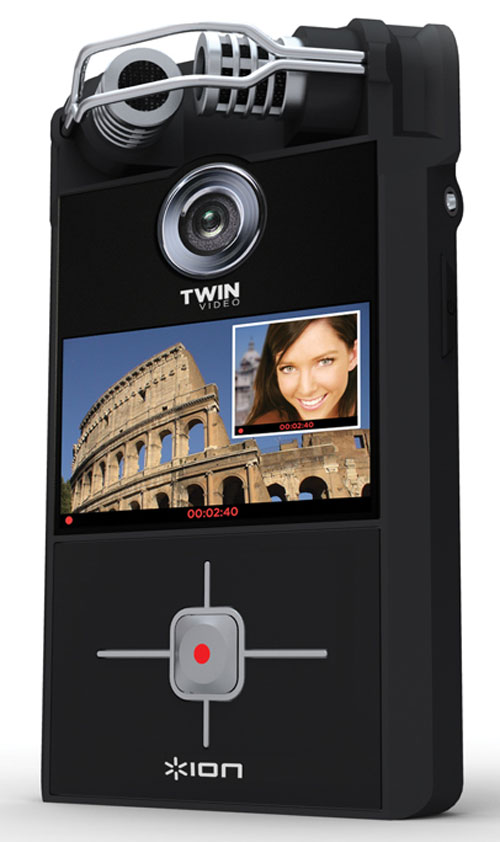 Small camcorders like the Flip line and the myriad of other cheap and pocketable camcorders on the market are very popular. A new camcorder turned up during CES this month that we missed with the glut of new gear hitting the market.
The camcorder is called the Ion Twin Video. The camera has a lens on the front and the back that allows the user to record themselves and a subject at the same time. You could use the camera to record interviews or a game and your reaction to the game.
The camera also has a stereo microphone and records to SD or SDHC memory cards. Ion doesn't say what the recording resolution is for the thing, but it doesn't spear HD. It includes a stand to sit it upright for recording. The camera connects to a Pc via USB and is set to ship in Q2 at an undisclosed price.
camcorder, ION