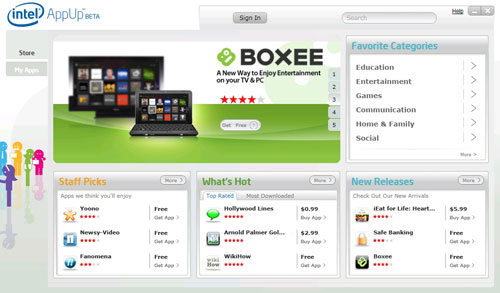 You don't have to look hard to figure out that apps are a huge business. Apple was the first to make huge money from its App Store for the iPhone and the company has now had 3 billion downloads from the store.
Intel and several major computer makers have teamed up to develop and offer apps for netbook users via an Intel app store called AppUp. The store will offer apps that are free and those that are paid for download.
The apps will be in several different classes reading from business apps, to games, and entertainment as well as several other categories. The first apps are on the AppUp store now and the service is currently a beta offering.
AppUp, Intel, Netbook