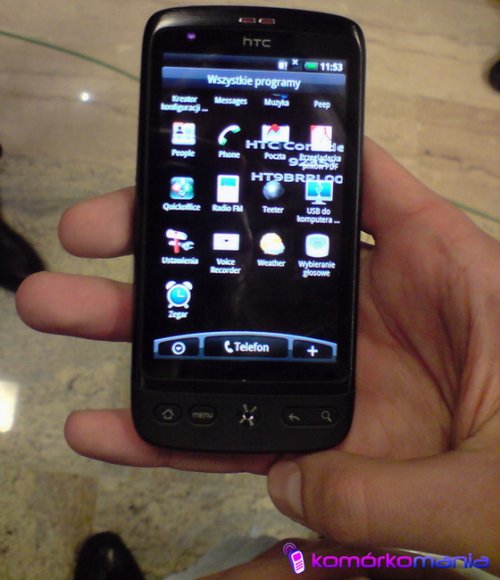 Looks like a hands-on photo of the HTC Bravo has appeared. The device sort of resembles the Google Nexus One, but with more hardware buttons and the trackball replaced with an optical trackpad. As far as features, the HTC Bravo includes the following:
A 3.7 inch AMOLED WVGA multi-touch display, 3G, Wi-Fi, GPS, 512MB of RAM, 5MP camera with HD video recording, Qualcomm's Snapdragon 1GHz processor, and Android 2.1.

It should be available in March, with T-Mobile UK being among the first carriers to sell it. What do you think?
Android, Bravo, HTC, phone, smartphone