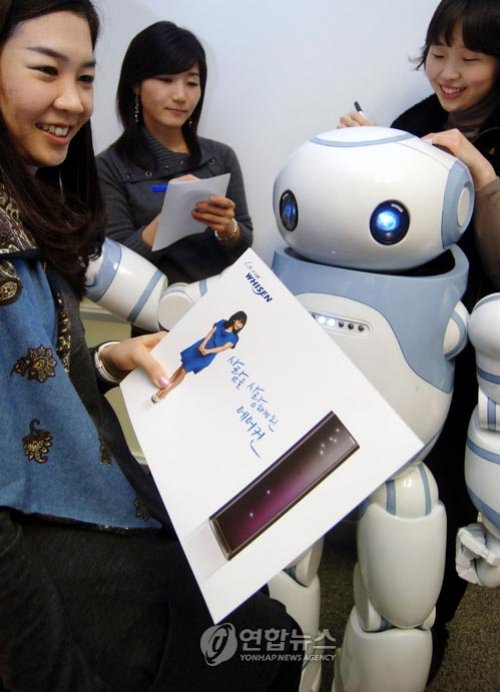 See that cute little bot above being adored by all the ladies? That's LG Electronics new robot mascot for their new line of Whisen air conditioners. They don't have a name for him yet, but you can help since they're holding a naming contest, which ends February 2nd, 2010.
What would you call him? Let us know in the comments. Their slogan for the air conditioners seems to be "Life is cool". Life looks very cool for that bot.

I would name him "Whoooosh", which is the sound of gentle cooling air. I would also improve the slogan to read: "Life is cool. Don't make this bot end yours." Hit the link for a video.
[LG] VIA [Botropolis]
air conditioner, LG, mascot, name, robot, Whisen