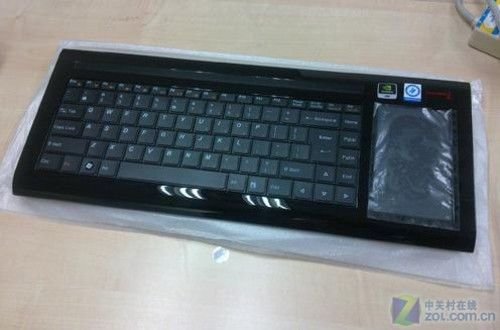 Our excitement over the eee Keyboard has grown stale after waiting so long for it, but the Cross PC U510 might be a good alternative. The Cross PC U510 packs in a 1.6GHZ Nvidia Ion, 2GB RAM, 250GB SATA hard drive, with a 5-inch TFT touchscreen embedded on the surface.
Some other features include Wi-Fi, handwriting recognition, and 3D graphics. It has to rely on external power though, having no battery. It can be connected to a normal display, HD TV, and projectors , but no support for dual displays.

It will cost you 3888 Yuan (or about $570).
cross, Great Wall, keyboard, pc, PC U510