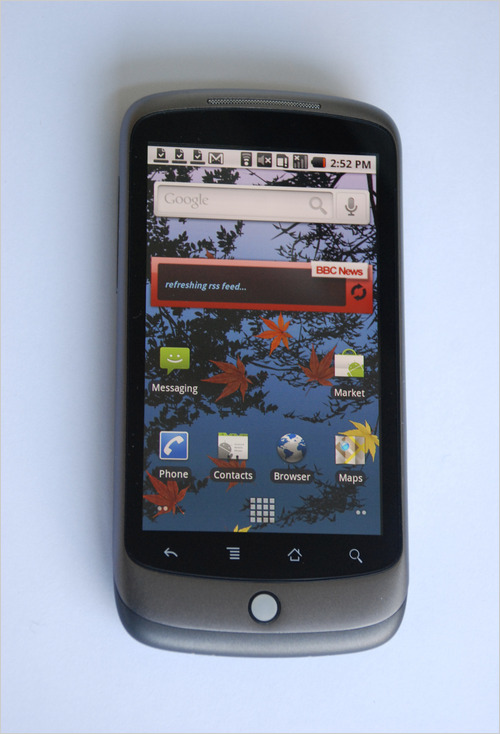 Google is expected to release it's own mobile phone in a press conference schedule for today, going by the name of Nexus One. The new phone will be the first to actually be sold by Google and will also run Google's very own Android software stack for mobile devices.
The Nexus One is rumored to also become available through the T-Mobile and their wireless carrier network in addition to the unlocked version direct from Google. The Android software has already been available on a number of mobile phones starting back in 2008 with a device from HTC. The device Google is introducing today is expected to also be from HTC, touting a 3.7 inch touch screen, 5-megapixel camera and a Snapdragon processor.
The introduction of the Android software for mobile phones has been a threat to the popular Apple iPhone, providing many of the same features such as the ability to take photos, video, listen to music and provide fast internet access in a mobile device. Android also incorporated additional tools that the iPhone so far would not allow from the search giant, such as Google Voice. Google's launch of the Nexus One device certainly will pit them head-on against Apple and the iPhone.
Google's "Android Press Gathering" is scheduled for 1 p.m. Eastern Time today.
Android, Google, Nexus One