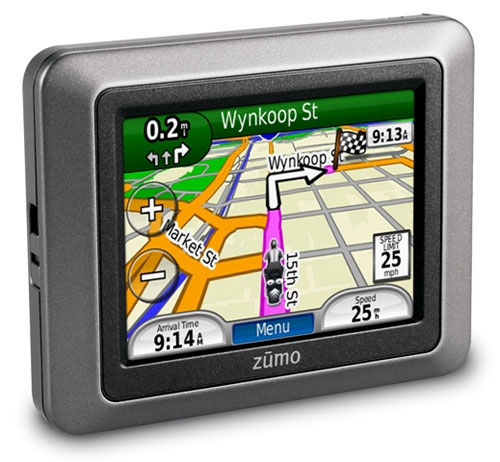 A motorcyclist has many of the same needs as a car driver when it comes to a GPS device. They want maps and an easy to use interface. However, the motorcyclist also has a completely different set of needs that require a robust device.
Garmin has announced a new GPS device for motorcycles called the z mo 220 that has a 3.5-inch color screen and is water resistant. The device can also stand up to fuel splashes and works while wearing gloves.
Maps of the US, Canada, and Puerto Rico are built-in and it supports turn-by-turn driving directions and speaks turns and street names aloud. The device also supports Bluetooth headsets and will ship with a mount for cars and trucks as well. The 220 will ship in March for $599.99.
Garmin, GPS