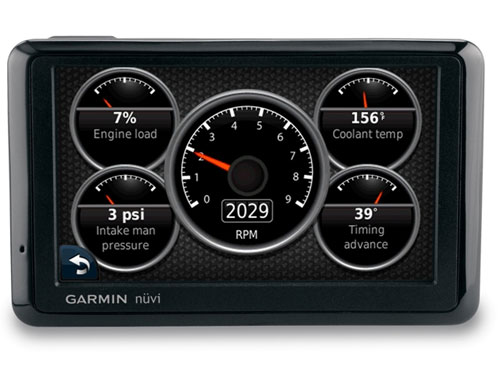 If you have ever had to get your car worked on at the shop or have looked under the dash by the drivers legs you may have noticed the little port on your computer controlled car. That Port is the OBD II port and it allows the shop to see any errors or warnings that the car's computer has recorded.
That same port can be used by the driver to glean data about their ride if they have the right equipment. Garmin has announced a cool new device called the ecoRoute hd that plugs into that OBD II port and wirelessly sends information about your car to compatible Garmin GPS units.
The thing can read error codes and lets the user reset check engine lights. It will also send data about the car to the screen wirelessly as you drive. You can view things like coolant temperatures, engine RPM, pressures, and more on your Nav screen. The device is compatible with 1260, 1370, 1390, 1490, and 1690 navigation units. It will ship in March 2010 for $149.99.
CES 2010, Garmin, GPS