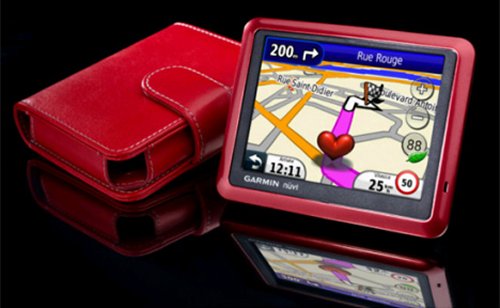 Apparently Garmin wants to play cupid to European lovers this Valentine's Day with the just released Garmin Nuvi 1245 City Chic. And yes, that is an actual red Garmin device. Not the usual gray/black. It also comes with a red leather case, which will help it match ladies' bags etc.
Despite the obvious over-the-top female design, (just look at that heart) it does have some useful features. You have your usual navigation options, plus a pedestrian navigation option. Although it will cost you about $10 per city for the cityXplorer maps.

I suggest a box of chocolates instead.
City Chic, europe, Garmin Nuvi 1245, GPS, valentines day