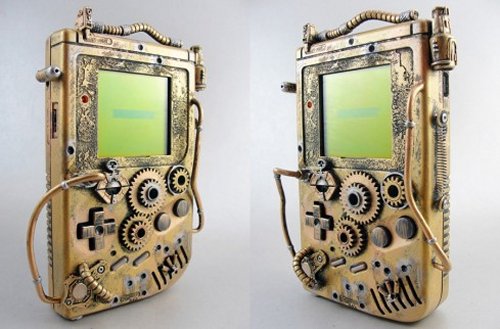 This just may be the most awesome Gameboy mod ever. The steampunk Game Boy. The ultimate in Victorian handheld gaming. Sure it looks awesome, but the modder also added a pro sound mod which increases the the output and changed the red LED light for an orange one.
It took only a week to complete the project, even though it looks like it took much longer. Awesome job. It looks like it was dug up from an archeological site.

Great job. Our bowler hats are off to the modder.
cyberpunk, DIY, gameboy, hack, mod, project, steampunk