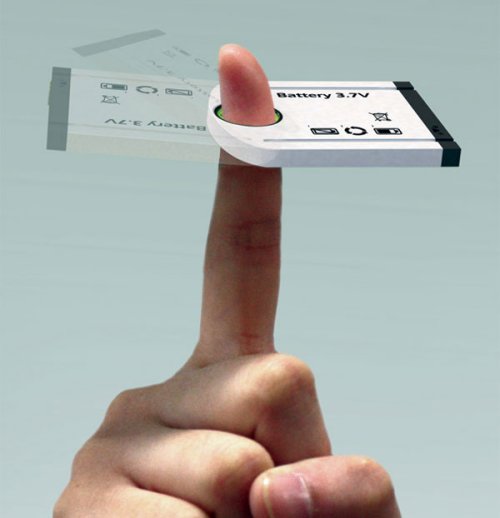 Sometimes charging gadgets can be a real pain. Too many adapters, not enough outlets or USB ports. Plus they take a while to charge up. Well, with this concept, all you need is your finger. Which beats carrying extra juice packs and chargers everywhere.
This concept is from Song Teaho & Hyejin Lee and it allows you to charge your devices battery with a few quick spins on your finger. Well…More like about 130 revolutions. But hey, it keeps you juiced up and gives your finger some exercise.

Too bad none of our current gadgets have holes in them.
battery charger, concept, design, Finger