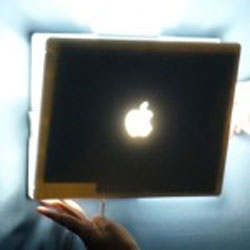 I think we can all admit that the Fake Steve Jobs is much more entertaining than the real Jobs. Sure, the fake one is fake and all, but I think most of us can admit that the fakies musings are at times dangerously close to how most of us figure the real Steve Jobs thinks.
A recent post by Fake Jobs is very funny and talks about the long rumored Apple Tablet. It appears that the new tablet is so damn cool that it cures lupus. You have to read it to get the full effect, but fakie writes, "He showed it to his wife. She used it for a while. Next morning they wake up, and her lupus is gone."
Honestly if the tablet really could cure lupus that would be fine and all, but the way to really guarantee sales is if the tablet can make our man parts larger and cure erectile dysfunction. If that were the case, some guys would buy two, one for each testicle.
Apple, tablet