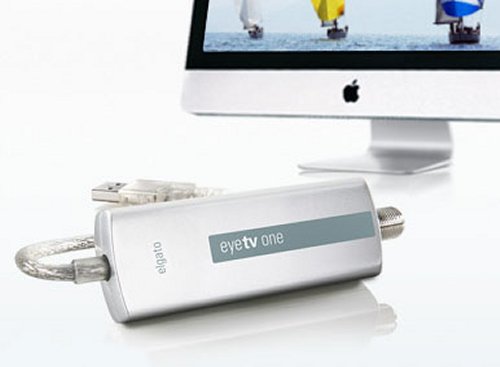 Elgato's new EyeTV One TV tuner is compatible with both Mac and Windows. It connects to your computer via USB and allows you to watch and record HDTV channels broadcast over-the-air for free. Sounds pretty sweet to us.
It features a coaxial plug for connecting an antenna, a flexible USB extender, and the included EyeTV 3 software gives you the ability to stream video to the iPhone and iPod touch via the company's EyeTV app.

Priced at just $120, the Elgato EyeTV One TV tuner works only in North America.
Elgato, EyeTV, Mac, pc, TV Tuner