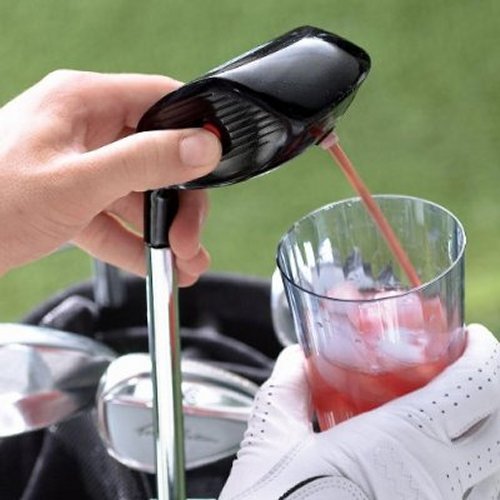 I can't think of a single game that will make old men thirsty more than Golf. All of that hitting a ball, getting into a go-cart and hitting it again while talking on your bluetooth device is bound to take a lot out of you. So this electronic drink caddie is perfect to bring along.
Maybe you can fill it with Ensure. Great way to quench your thirst on the golf course, right from your golf bag. It looks like a real club head and shaft and features an insulated cooler that sits in the side compartment of your golf bag.

It's made of durable, high-density plastic and holds 54 ounces of your favorite beverage. Hot or cold. It will keep the temperature for up to five hours. Just $99.95.
drink, Electronic Drink Caddie, Golf, Golfers