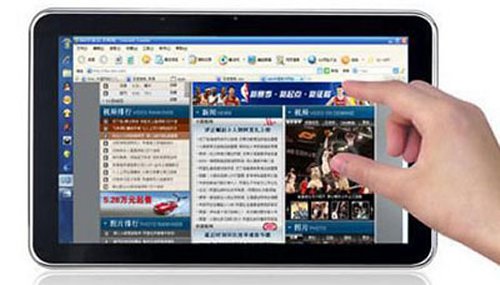 DigitalRise has a new multitouch tablet called the X9, which is powered by an Intel Atom N270 1.6GHz CPU. The device also boasts a 10.2-inch 1024 x 600 TFT multitouch screen, an Intel GMA 950 GPU, 2GB RAM, and a 160GB hard drive.
Some other features include a 1.3MP camera, 4-in-1 card reader, GPS, WiFi, Bluetooth, three USB 2.0 ports, a 3000mAh Li-ion battery, and Windows 7 running everything. It also supports WCDMA/TD-SCDMA/CDMA2000 3G connectivity.

The DigitalRise X9 is on sale for $779.99 at China Grabber. The regular price is $999.99.
Digitalrise, multitouch, pc, tablet, X9