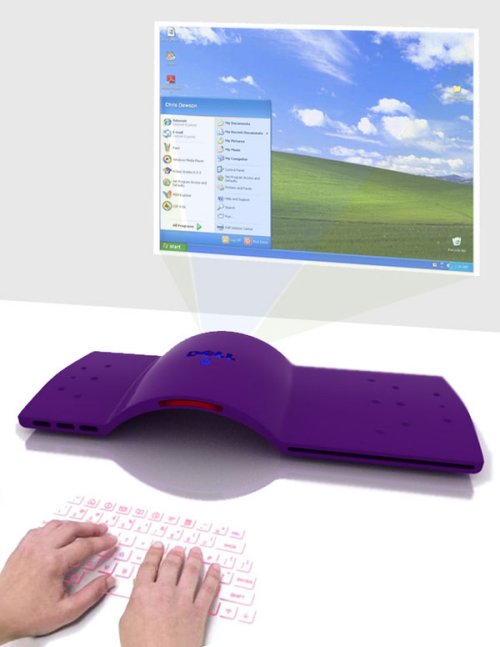 The Dell Froot concept while oddly named aims to be environmentally friendly and save the planet with two projectors. One for a virtual keyboard, and another for the monitor. Pretty great idea and a great space saver to boot.
It was designed by Pauline Carlos as part of a sustainability contest from Dell. The colorful case is constructed from biodegradable starch-based polymer and looks like fruit/froot. The technology is nearly there. Not quite, but nearly.

This one does lack a mouse, but once technology progresses, there's no reason that can't be projected as well.
computer, concept, Dell, Froot, keyboard, monitor, projector