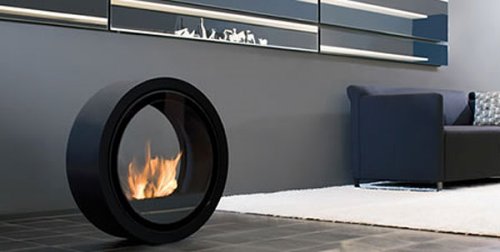 Forget dragging yourself to the fireplace, let the fireplace come to you. Roll it back and forth. Surely that can't be dangerous. For €2,490 (or $3567) you can have one of these fireplaces that combines the inventions of fire and the wheel in one unit.
It uses bio-ethanol as its combustion source. Roll it wherever you want. It will warm any part of the house that's cold. Just don't tip it over. That would be bad.

I think I'll stick with a regular fireplace.
Commoto, heat, Home, rolling fireplace