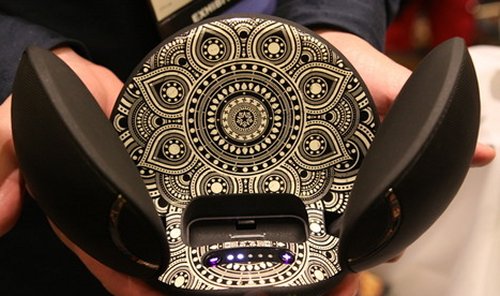 Remember Vestalife's ladybug? The insect inspired speaker system for the iPod sure has come a long way. At CES 2010, Vestalife took the opportunity to launch several new designs.
Among them are the LadyBug 2 and the Firefly. The new designs are bigger, which of course means larger sound, are prettier and more streamlined. The new versions are also compatible with the new iPhones and iPod touch.

They do look pretty cute for insects.
CES 2010, Firefly, Ladybug2, Speakers, Vestalife