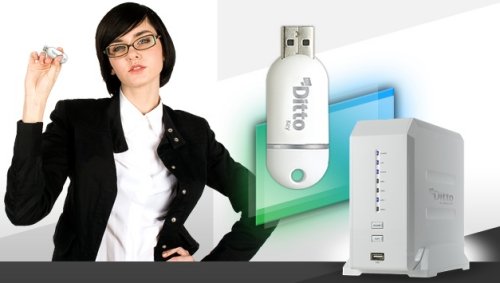 myDitto from Dane-Elec allows users to remotely access their home or office Servers using nothing more than a USB flash drive. myDitto will allow you to remotely access your home or business myDitto Servers through a direct peer-to-peer connection. It's as simple as inserting a lightweight USB key into your PC. Just connect the myDitto Server to a router, create and authenticate up to 30 personalized myDitto Keys for all users, and insert it for instant access to your files, music, videos etc.
Using an app, smart phone users can also have access to their myDitto Servers. You can also easily transfer digital files to the myDitto Server from wired and wireless devices (including PCs, laptops, PDAs and smart phones).

Pricing and availability will be announced soon.
CES 2010, myDitto, Network Server, portable