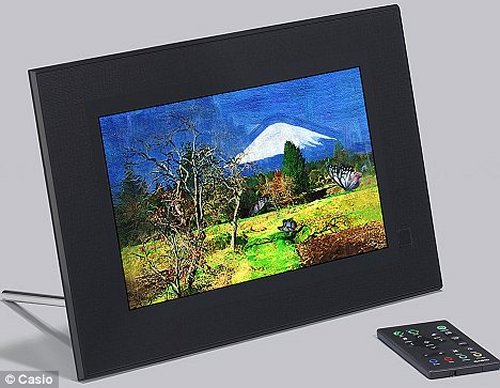 Digital photo frames are so yesterday. Any frame can display a photo. But what about one that redraws your photo? Now we're talking. Casio's Digital Art Frame takes your own digital photos and transforms them into paintings. Or more precisely, digital images with special effects.
There are eight different art form effects, including oils, pastels and watercolors, and the frame will also play audio files and videos. If you fancy yourself a Van Gogh, or just want to see your images as if in a museum, you'll want to wait for this one.

No word on price or launch date.
art, Casio, digital picture frame, frame, painting, photos, redraws