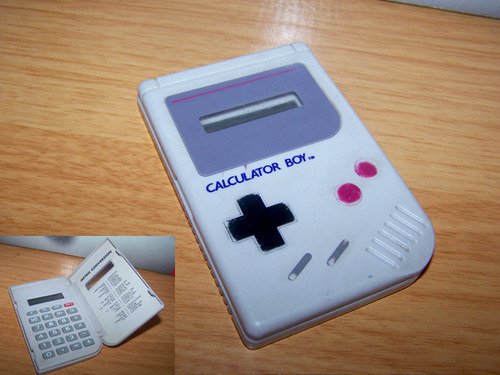 This modder is doing it all wrong. You are supposed to make something that looks like business, but is really a toy. Not something like looks like a toy, but is really all about business. But still, we can't help but love this one. It's a mod fit for math nerds and gaming geeks.
Most calculators are boring, but not this one. What we have here is a traditional calculator that looks like a Game Boy. How awesome is that? We love how it opens on the side. If only I could buy it.

Someone mass produce this immediately.
Calculator Boy, DIY, game boy, gameboy, mod, Nintendo