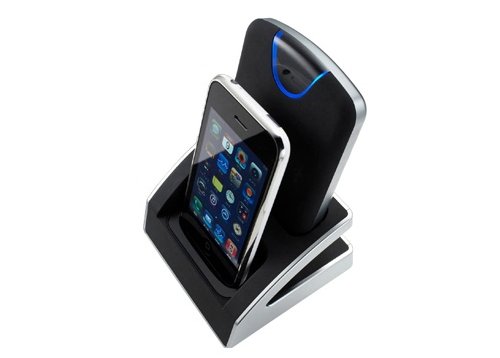 Dualie is a silly name, but fitting for this product. Buffalo has released the Buffalo Dualie. The Dualie is a 500GB portable hard drive, and a dock for your iPhone or iPod, allowing you to save some space on your desk, by docking both products together in one base.
Two in one. Dualie. Get it? Those folks at Buffalo sure are clever. It's a much better name than doubly or SinglyX2. The device features 2 additional USB ports, and lets you sync your device with your computer and access the hard drive at the same time.

The price? $249.95 from the Apple Store.
Buffalo, Dock, docking station, Dualie, Hard Drives, iPhone, portable