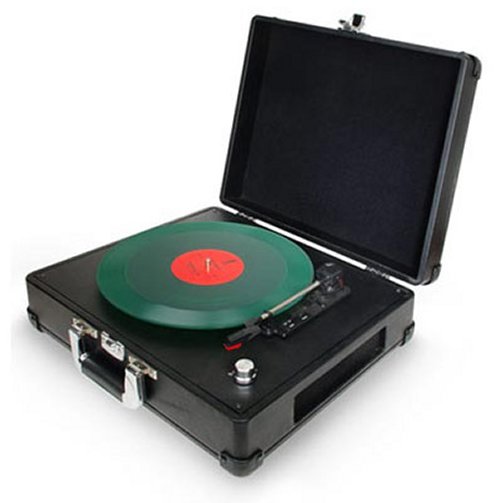 On the way to the party it's all business with this Briefcase USB Turntable, but once you arrive and open your briefcase, that's when the funk has arrived. Time to party with some old school vinyl. The party is wherever you are as the Briefcase USB Turntable allows you to carry and play your favorite vinyl albums on the go.
But it isn't just a turntable. It will also convert vinyl albums into digital formats via USB. Some other features include built-in speakers and the Audacity Software Suite for recording and editing audio.

The Briefcase USB Turntable is just $69.99.
Briefcase, portable, record player, retro, turntable, USB, vinyl