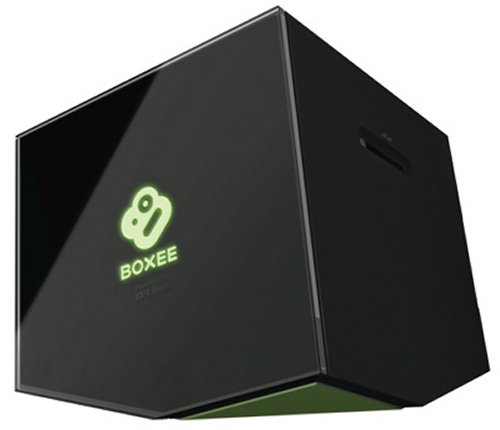 Despite being announced already, the Boxee Box just got more officially official, showing off at CES. Now it also has a more complete spec list. It will cost under $200, with support a wide variety of formats, including DivX, VC-1, WMV, H.264 MKV, and Flash 10.1.
Service support is just as broad, with Pandora, Last.fm, Facebook, Twitter, Picasa, and Flickr. Plus there's Boxee's app platform, plugins, and games. No word on just what is powering this device, but NVIDA is a good guess.

We should know more soon.
Boxee Box, D-Link, official