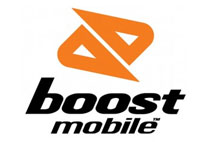 Boost Mobile is a pre paid phone service that uses the Sprint network for 3G data and voice service. The company sells lots of different devices for users to choose from and plans can be purchased that include unlimited data, voice, and texting.
Boost announced today that it is now offering unlimited no contract monthly plans for Blackberry service. Along with the new Blackberry service plan comes the Blackberry Curve 8330 smartphone. The smartphone has the same features as other Blackberry devices.
It supports 3G speed, email, HTMLK web browsing, and comes with a 1GB microSD card. The handset also has a 2MP camera with flash and GPS integrated. The Curve 8330 smartphone sells for $249.99 and the unlimited monthly Blackberry plan sells for $60 monthly with unlimited data, voice, and email.
BlackBerry, boost mobile