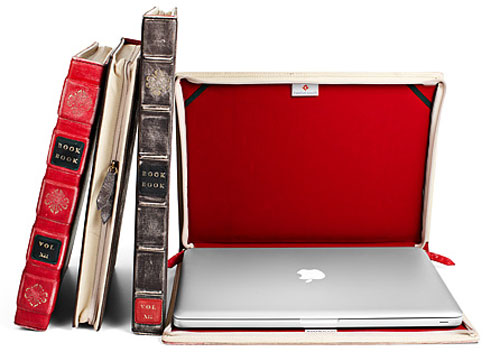 There are a lot of notebook bags and sleeves on the market today. They tend to be made from the same materials and look pretty much the same. If you want a notebook case that is cool and looks different from what you typically see for your MacBook, Twelve South has one for you.
The case is called the Book Book and it looks like a real hard cover book on the outside. The case has hard sides and dual zippers for opening. Inside the case are elastic straps to keep it connected to your notebook.
The case is covered in leather with red or black accents. Each of the covers is hand distressed making no two alike. There are two cases sized for the 13-inch or 15-inch MacBook line, but they should work with any notebook having similar dimensions. You can pick one up for $79.99 now.
MacBook, Notebook Case