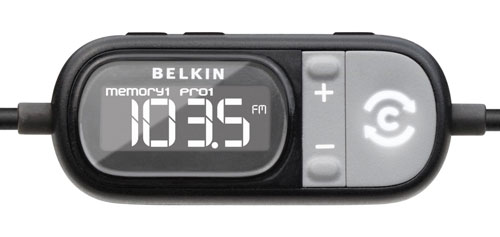 You might recall that I mentioned the Belkin TuneCast Auto Live iPhone and iPod FM transmitter way back in June of 2009. At the time, the device and its associated app for the iPhone and the iPod touch were expected to hit in the fall of 2009. For some reason the launch never happened.
Belkin announced today that it is now shipping the TuneCast Auto Live in North America for $79.99. In case you don't remember, the device is a FM transmitter that automatically scans and finds the best station to transmit on in your area using the iPhone GPS system.
The device allows control of the FM transmitter from the screen of the iPhone so you don't have to change your radio presets. The device also has a LCD screen and charges the device via the car DC outlet when in use. The iPhone app is available free on the app store.
Belkin, iPod