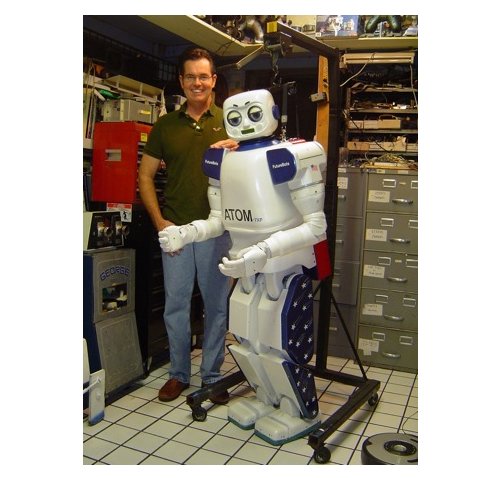 This bot looks like he's a wise-guy with those eyebrows. He can also walk. But what's really interesting is that he is made in the USA by Futurebots and powered by two Atom processors (a dual-core Atom 330 and an Atom 230), which power two separate systems running Windows XP and Windows 7.
ATOM-7x will have a range of capabilities thanks to several sensors, gyros and accelerometers. An advanced stereo vision system will let it "take on real world problems." Whatever that means. Presumably it will make it easier for the bot to hunt down humans and steal their netbooks for an upgrade.

This guy looks like trouble, but what bot doesn't?
ATOM-7xp, Atom-powered, humanoid, Processor, robot