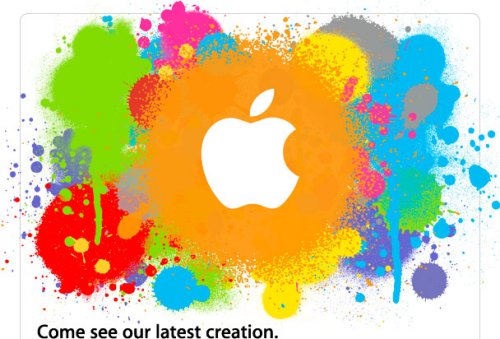 That's right. Apple is holding an event on January 27th to show off what the company is calling their "latest creation." The event will take place at the Yerba Buena Center for the Arts Theater in San Francisco, and will start at 10AM Pacific. Gee, I wonder what they have to show.
The splattered paint might be a giveaway as well as the use of the word "creation". Both suggest that we will be seeing the long-rumored Tablet, and tips on how you can get creative with it.

We will find out soon.
Apple, creation, event, January 27th, tablet