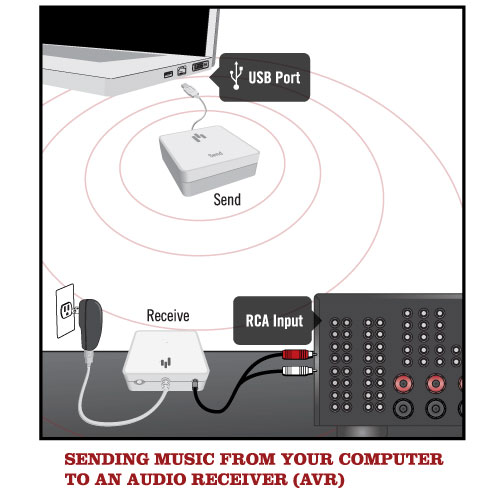 Getting music from you computer in one room to your home theater or stereo in another can be a challenge. You can carry your notebook into the other room and connect it up some times, but for the most part, you need something wireless for the task.
Aperion Audio has announced a new device called the Home Audio Link system that can stream music from your PC to a home theater system wirelessly. The system plugs into the USB port of your computer on the transmitter end and the receiver plugs into your audio system with RCA cables.
The system also supports other input types for playing tunes from MP3 players and other gear. The Home Audio Link kit with a transmitter and a receiver sells for $149. An additional receiver alone sells for $70. Both products will ship on January 28.
Home Theater, wireless audio