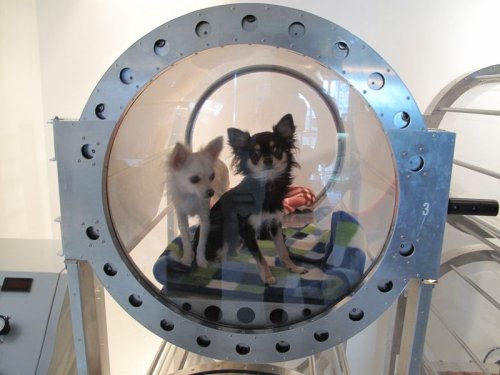 Look, we know how you feel about Fluffy. You love your little pooch enough to care for him/her and keep them around forever. If there were a way, short of cutting his head off and freezing it for future generations to re-animate him, you would make Fluffy immortal so he could live forever.
There may be a way. And as usual it is the Japanese who have shown us. If you have way too much money and little common sense, you can slow the doggy aging process. Just like these two chihuahuas inside an anti-aging oxygen therapy chamber at a dog salon in Japan.

Don't they look young? Scared, but young.
Anti-Aging, dogs, japan, Oxygen Tank, Pets, youth