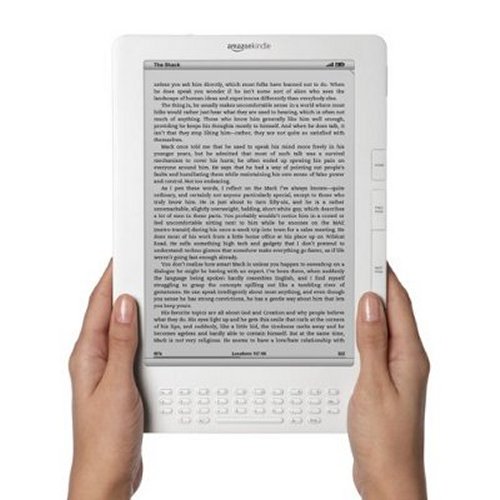 The Amazon Kindle is one of the coolest gadgets to hit the market in a long time. The eReader is a great way to carry a whole library of books with you wherever you go and avoid trips to the bookstore.
Amazon has announced that starting next month it will be running a limited beta for developers with a new Kindle Development Kit (KDK). The KDK will be offered in a limited beta to only a few developers to start with and new devs will be added later as space allows.
The KDK will include sample code, documentation and a Kindle simulator for the Kindle and Kindle DX readers that runs on PC, Mac, and Linux platforms. The software developed with the KDK will bring active content and games to the eReader.
Amazon, kindle