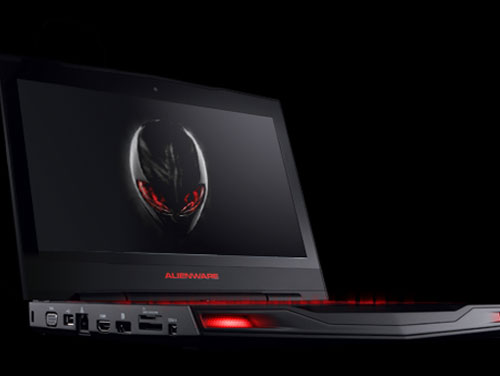 Alienware is famous for making some truly lust-worthy gaming notebooks and desktops. Unfortunately, it is also well known for making some machines with very high price tags as well. The Alienware M11x was spied at CES with its gaming chops and small 11-inch LCD.
Engadget reports that Dell has slipped the price of the M11x out within the source code of the M11x micro site. A sentence reading, "The Alienware M11x, with over 6.5 hours of battery life and weighing under 4.5 lbs. will start at an amazing $799! Leave it to the folks at Alienware to enable truly mobile performance gaming at an affordable price" was found in the code.
For the $799, you will get an 11.6-inch LCD, NVIDIA GT330M graphics and integrated graphics. Said GPUs will be used based on demand and the needs of the user. The battery promises 6.5 hours of battery life, but we know how manufacturers like to inflate those claims. No word on the processor used in the machine at this time.
Alienware, Notebook