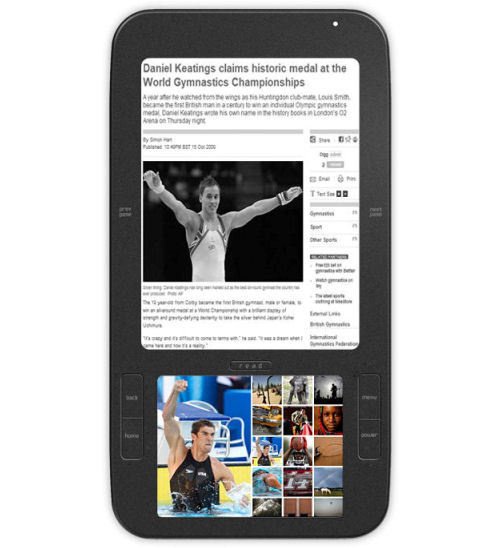 According to Spring Design, the dual-screen Alex e-reader will be shipping around the end of next month. February 22 in fact. The price however is a surprise. At $399, it's about $150 higher than the Nook.
And it's very similar to the Nook. How many users will be willing to pay that? You tell us. to refresh your memory, it sports a 6-inch display using monochrome e-ink (not color), but it also has a secondary 3.5-inch color touchscreen that lets you browse the Web.

I guess we will see how it does.
Alex, Android, dual screen, e-reader