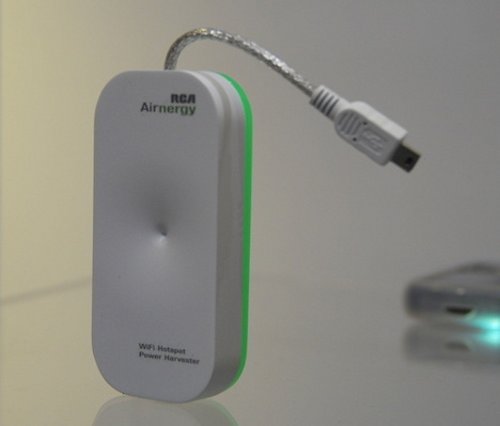 The Airnergy Charger wants to fulfill your wildest gadget charging dreams, by harvesting electricity from Wi-Fi networks, and converting it into electricity with a high enough efficiency to actually make it practical. It was being demoed at CES, where it charged a BlackBerry from a 30% charge to full in roughly 90 minutes, using Wi-Fi as the power source.
All you need is a Wi-Fi network and you are good to go. RCA expects the USB charger to be available this summer for only $40. We can't complain about that price. And who doesn't want to get electricity from Wi-Fi?

We can't wait for this one.
Airnergy, charger, electricity, wi-fi