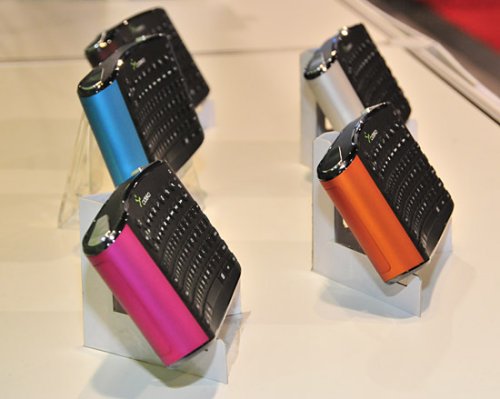 In the world of HTPC keyboards, this one is surely one of the best. It's the latest version of Cideko's Air Keyboard and it's barely larger than your palm, but still gives you full keyboard and mouse control of your home theater PC. It also gives you transport controls for all of your media and the motion sensor moves the mouse cursor as you tilt.
Right now it's just a prototype. According to Dvice the new rounded styling feels good in the hand and it has convenient earphone and microphone ports. It ships this summer for an unknown price.

We'll be keeping an eye on this one.
Air Keyboard, Home Theater, HTPC, keyboard