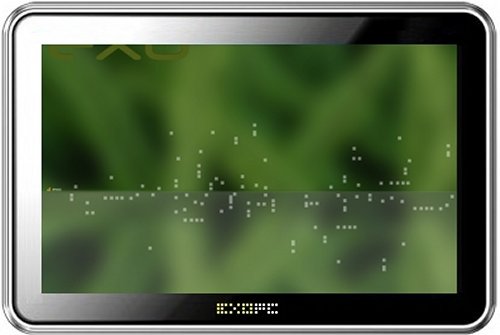 This 8.9-inch multitouch tablet looks a lot like another recently announced 9.7 multitouch tablet. But this one packs some different stuff inside, including full browser support with flash thanks to Windows 7 on an Atom N270 at 1.6GHz, with 2GB of DDR2 memory and a 32GB SSD with SD expansion.
It may not give you the speedy performance of the iPad, but it will be a lot more functional. Battery life is four hours and is user-replaceable. The $599 price is the same as the 32GB iPad. Expect it to be available in March. It still has a large bezel, but what are you gonna do?

You can also get a non-multitouch prototype for $780 right now if you can't wait.
ExoPC, pc, Slate, tablet