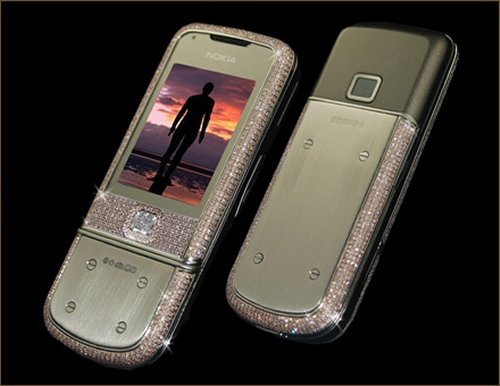 Stuart Hughes is offering an entry-level alternative to its $3.2 million iPhone 3GS Supreme. The new Nokia Supreme will cost you £99,995 (or $160k).
For that price you get a fairly boring Nokia 8800 loaded with 12.5 cts of pink diamonds, handmade veneers made from 83 grams of platinum, and a navigation button with a single 3 ct diamond. Want one? Only three were made.

You could always bedazzle one yourself and save some dough.
$160k, diamonds, Nokia, Stuart Hughes, Supreme