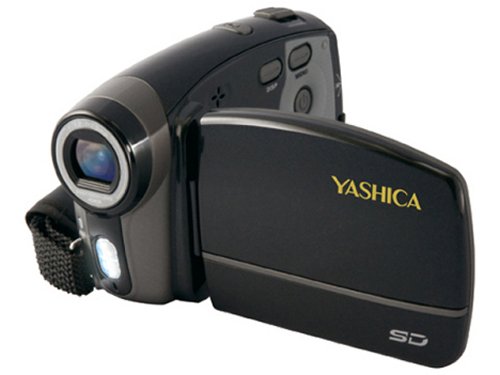 This may not be the most powerful camera on the market and you won't find a ton of fancy features, but if you're looking for a cheap camcorder, this may be the one for you. The Yashica DVC525HD is at least worth a look as it will only cost you 9980 Yen (or $111).
It will record videos in AVI format at 720p and it boasts an internal 128MB of memory along with support for SDHC cards up to 16GB. Great price if you don't need a lot of features.

What do you think? Is the price right or do you want more features?
camcorder, DVC525HD, Yashica