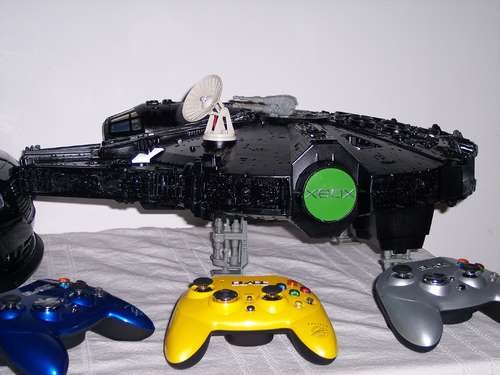 Check out this XBox Millennium Falcon mod that looks like an Imperial version of the ship. You can make one too thanks to the complete instructions provided. It's not an easy mod though. You'll need to know how to grind with a dremel and solder and do some wiring.
But in the end you'll get an XBox inside of a classic Kenner 1979 Millennium Falcon toy and all of that hard work will have payed off. Though I'm not sure there will be room for Han and Chewie any longer.

Awesome mod. Who's gonna try it?
DIY, Millennium Falcon, mod, Star Wars, Xbox 360