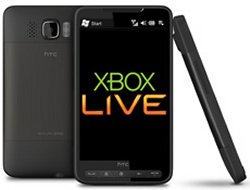 Xbox Live on Windows Mobile? Microsoft has confirmed it with a job posting. They are looking for a Principle Program Manager who would be responsible for bringing "Xbox Live enabled games to Windows Mobile".
Microsoft seems especially interested in "avatar integration, social interaction and multi-screen experiences". Looks like we could see some interesting developments in 2010 where mobile gaming is concerned. Can't wait to see where this goes.

It will definitely lead to more Live subscriptions.
windows mobile, Xbox LIVE