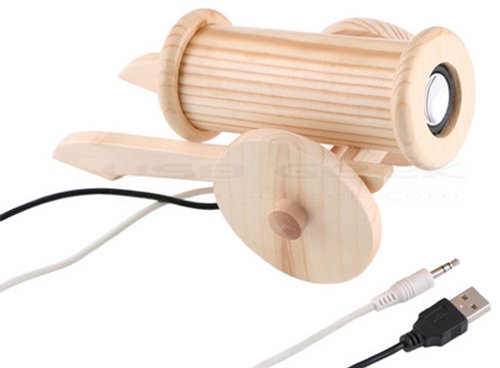 You just don't see the ole cannon as much these days, what with our machine guns and killer robot drones, but if you have a special place in your heart for the cannon, then check this out. It's a wood USB speaker. In the shape of a cannon.
The Wooden Cannon USB Speaker plugs into your computer via the USB port and has a 3.5mm headphone jack, which allows it to work with other MP3 players. The speakers will deliver 2.5W + 2.5W output. So how much is a wooden cannon USB speaker? Only $22.

It's wood, it's a cannon. For those about to rock with this thing, we salute you.
cannon, speaker, USB, Wooden