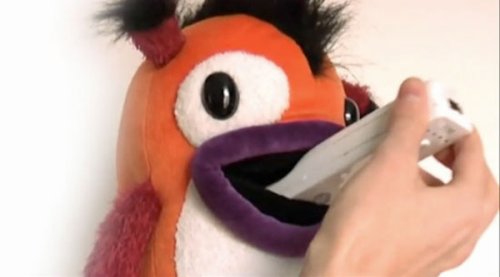 Wiiwaa is a upcoming Wii game where you jam your Wiimote into the mouth of some alien stuffed animal. The furry beast swallows the wiimote and then the game uses the stuffed animal as the game's controller. This allows the toy to become motion-sensitive.
So when you shake and move the puppet around, those same movements are replicated in the game. You can also throw the thing. Hopefully not at the TV. Check out the video below.

It's an interesting new way to use the Wiimote that kids should like.
game, stuffed animal, Wiimote, Wiiwaa