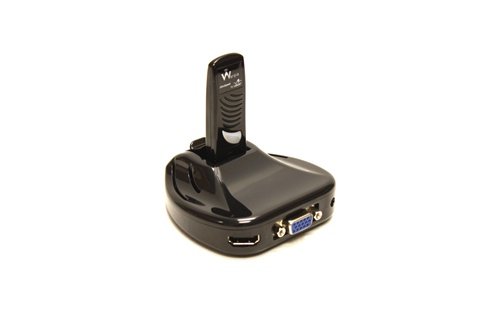 Warpia has unveiled a handy USB audio/video adapter that allows you to hook up any PC to your TV using a USB PC adapter and a display base station that's attached to your TV through VGA or HDMI. This is just what many of you have been looking for since the ports on your PC and TV probably don't match.
The package comes with a wireless PC adapter and the display adapter and retails for $179.99. The adapter has about a 30-foot operating range, and supports video only up to 720p resolution, so you won't be getting High Definition video.

Still it's a great wireless solution for connecting your PC to the TV.
adapter, pc, tv, USB, Warpia, wireless