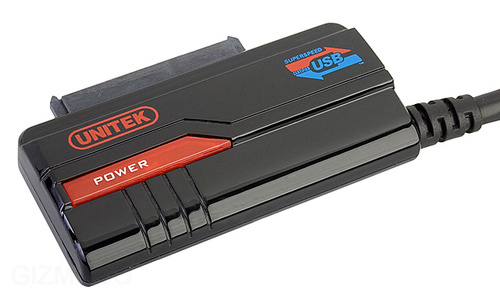 You will want to get one of Brando's new USB 3.0-to-SATA adapters which enable any SATA hard drive to be accessed externally at USB 3.0 speeds. You won't have to carry around a dock. It's just a simple dongle that you can take anywhere.
It plugs directly into the port side of your HDD. Of course, you'll need a USB 3.0 capable PC or expansion card to get that extra speed boost. So how much will it cost you to start using that old drive again? Only $48.

Pretty handy indeed.
adapter, hdd, SATA, USB 3.0