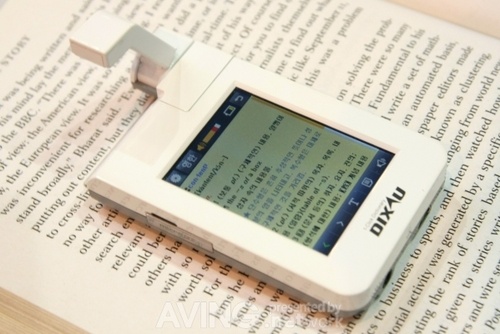 Nothing makes you feel dumber than encountering a large word you don't understand. You could type it into google and find out, but that's too much work. Unichal's Dixau DX3 digital dictionary saves you all that trouble. It will take a picture of the word with a pop-up digital camera and automatically translate it.
Big words will never slow you down again. And hey, you are learning something new. The Dixau DX3 also features text-to-speech to help you with pronunciation, a microSD slot card, and stylus pen support.

You can get one right now in Korea. We have no idea if this will come to the US.
dictionary, digital, Dixau DX3, Unichal