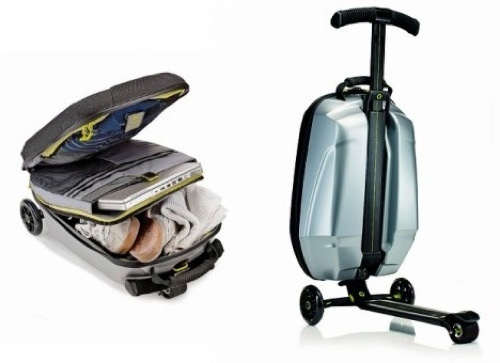 Long treks through the airport suck. They are especially sucky when the long trek is done at a run so you don't miss your flight or because you need to pee after slurping down in-flight cocktails. A new suitcase promises to get you around the terminal faster and make kids jealous.
The device is the Trolley Scooter that puts a roughly backpack size bag on a folding scooter frame. The bag is the result of a partnership with Samsonite and Micro Mobility. When unfolded you end up with a scooter that has two wheels up front and one in the rear for zipping around on.
My son can do like 10 mph on a scooter similar to this thing so it should make getting around faster. Pricing and availability are unknown. It looks like the bag is sized for carry on use and has a notebook compartment.
scooter, Suit Case