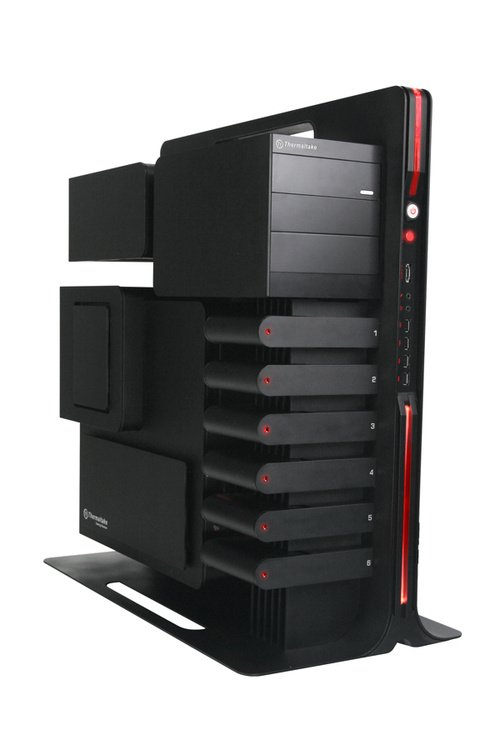 Remember Thermaltake's Level 10 case? Of course you do. It's a frakkin beautiful case. One of the most unique cases you can buy in fact. And here's some good news. You can now get a system exclusively from iBUYPOWER starting at $2499.
Sure that's a lot of dough, but this thing looks like a futuristic city all by itself. More importantly it looks different than everything your friends have. It's nice to be unique. Expensive, but nice.

Tell me you aren't tempted to play with Star Wars figures using this thing as a playset.
BMW, case, Level 10, Thermaltake